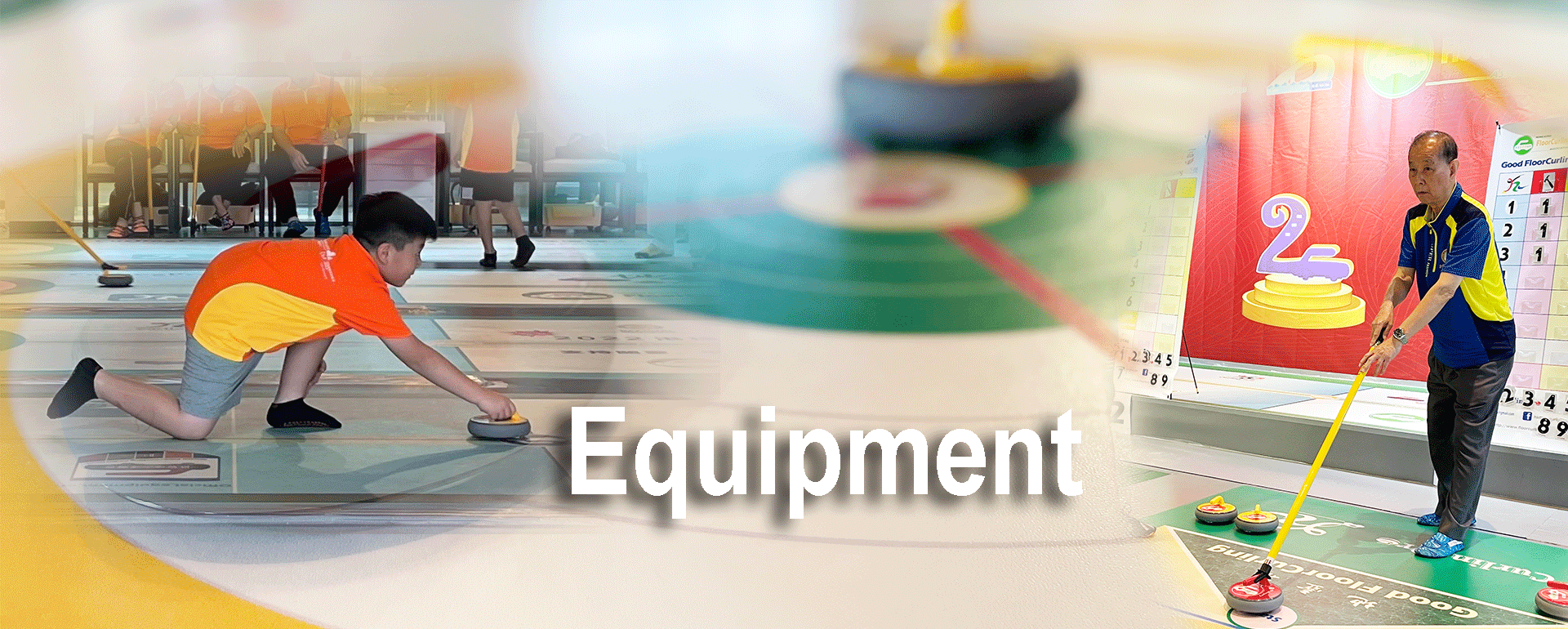 FloorCurling Rocks
Each set has 12 rocks, 6 red and 6 yellow. Each team plays six rocks.   Each rock runs on 3 bearings and weighs 1.235 kg.
FloorCurling Brush/ Pusher
To clean the dust on the FloorCurling lane to ensure rocks slide smoothly on the lane.

To deliver rocks in standing or sitting position for the elderly and those who are on wheelchair. 

For the Skip to give directions to his/her players.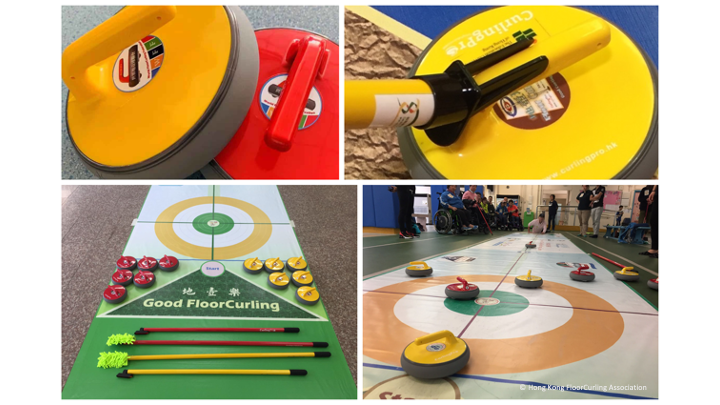 FloorCurling Lanes
U6 lane: 4.5 m x 1.8 m for kindergarten students.

U12 / 65+ lane: 8 m x 1.8 m for primary school students and the elderlies.

Integrated lane: 11 m x 1.8 m includes 3 starting points and can be played by all ages or abilities.
Start point

Group

Age

U6  

Kindergarten students

<  6

U12/ 65+    

Primary school students and elderly

6

–

11; > 65

U6, U12/65+ and 12 -64 

All others 

12 – 64